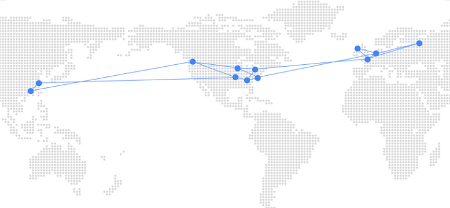 Highly available and scalable

Use Google's infrastructure for production quality, high volume DNS serving. Your users will have reliable, low-latency access to Google's infrastructure from anywhere in the world using our network of Anycast name servers.

Easy to manage

Use our scriptable command-line interface to manage your records. Or access the fully-featured REST API to create your own customized DNS interface.
Learn more
Get started
Ready to try out Cloud DNS? Configure your project, enable the API, and start managing records.
Get started
Preview
This is a Preview release of Google Cloud DNS API. As a result, we may make backward-incompatible changes and it is not covered by any SLA or deprecation policy. Developers should take this into account when using this Preview release of Google Cloud DNS API.